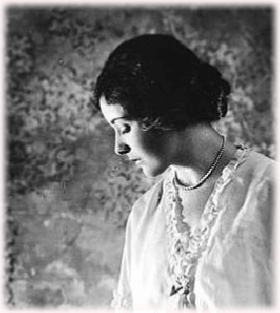 Born Virginia McSweeney in Chicago, Illinois, she got her acting start in Milwaukee with a stock company. She also did some film work with Essanay Studios in her hometown of Chicago in 1917. Back in the theater, it was three years more years before she was a leading lady in Hollywood to Bert Lytell, by which time her name had been changed to Virginia Valli.
Valli would continue to appear in films throughout the decade. She also would be an established star at the Universal studio by the mid-1920s. The bulk of her films would be between 1924 and 1927. In 1925 Valli performed in The Man Who Found Himself with Thomas Meighan. The production was made at a Long Island, New York studio. Among these movies was Paid To Love (1927), with William Powell, and Evening Clothes (1927), which featured Adolphe Menjou.
Her first sound picture was The Isle of Lost Ships in 1929. Her last film at Tiffany Studios was The Lost Zeppelin (1929).
In 1931, she married her second husband, actor Charles Farrell, to whom she remained married until her death.