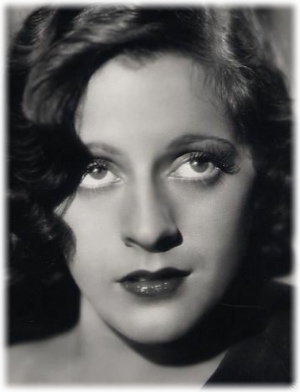 Martha Sleeper was a silent film comedian of the 1920s and Broadway actress of the 1940s.
She was under contract to Hal Roach studios beginning in 1924, when she was only fourteen years of age. She was born in Lake Bluff, Illinois on June 24, 1907 and spent her first years on a sheep ranch in Wyoming. Sleeper's father, William B. Sleeper, was an official of the Keith-Albee-Orpheum vaudeville circuit in New York City.
Sleeper's film career began in 1923 and continued until 1945. Her early comedy efforts with Hal Roach include The Mailman (1923), The Racing Kid (1924), Trailing Trouble (1924), Please, Teacher! (1924), A Ten Minute Egg (1924), Sweet Daddy (1924), and Outdoor Pajamas (1924). Martha's final movies were mainly in the late 1930s, concluding with The Bells of St. Mary's (1945).