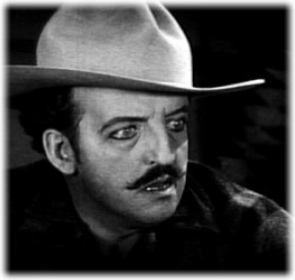 James Lew Meehan was a highly visible presence in budget Westerns from the very early '20s to at least 1944.
A lead villain in silent oaters starring lesser-known cowboys like Lester Cuneo, Bill Patton, and Al Hoxie, Meehan's florid acting style can be enjoyed today in such silents as Blazing Arrows (1922) and Red Blood (1926) -- the now veteran actor usually found himself demoted to that of anonymous henchman after the advent of sound.
He appeared in a total of 207 films between 1921 and 1944.