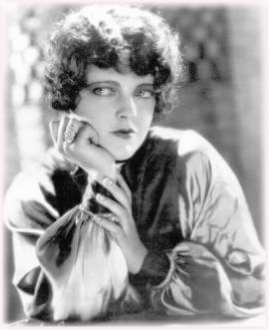 Blanche Mehaffey was an American showgirl and film actress from Cincinnati, Ohio. Her hair was an auburn color.
Mehaffey started as a dancer with the Ziegfeld Follies before coming to Hollywood to play comedy roles in motion pictures. Show producer, Florenz Ziegfeld, said she possessed the most beautiful eyes in the entire world. She was among the Baby Stars of 1924 chosen by the Wampas. Others in the group were Clara Bow, Dorothy Mackaill, and Hazel Keener.
Her debut in movies was in the silent film His Wild Oats (1916). She played in many Hal Roach comedies for a number of years.
Blond American screen actress Blanche Mehaffey was voted a 1924 WAMPAS Baby Star by the Hollywood publicists on the strength of a couple of pleasant comedies opposite Glenn Tryon. She later changed her name to Joan Alden — presumably to escape maudlin melodramas such as Princess from Hoboken (1927) — but Call of the Wild (1927), opposite second-string canine star Dynamite, was no improvement, and she returned to her old moniker.
She dropped out of filming to study voice and languages for over a year in New York City. Mehaffey returned to movies in Sunrise Trail (1931), a film which featured her playing opposite cowboy star Bob Steele. The motion picture was her first talking movie.