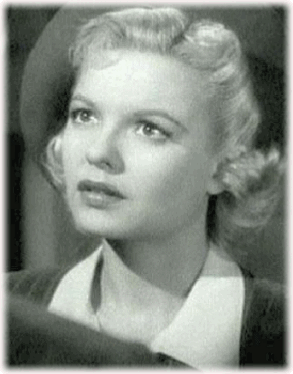 Marjorie Reynolds was an American film actress. She appeared in more than 70 films.
Born as Marjorie Goodspeed, she was featured as a child actress in silent films such as Scaramouche (1923). She appeared in her first speaking role in films in Murder in Greenwich Village (1937). She also appeared in bit parts in many A-pictures including Gone with the Wind (1939).
Her films include Holiday Inn (1942), Fritz Lang's Ministry of Fear (1944) and the NBC version of the television series The Life of Riley (1953-1958). Reynolds has a star on the Hollywood Walk of Fame. In Holiday Inn, she showed her great ability to both sing and dance, the former most famously in her duet with Bing Crosby in the Irving Berlin classic "White Christmas".
She is featured as a prominent character in the mystery novel, Dead by All Appearances by John Dandola, set during the theatrical run of Holiday Inn.