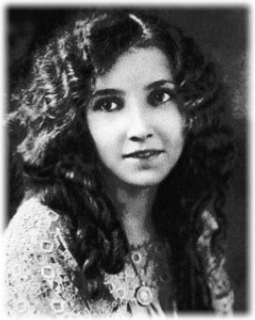 Bessie Love was born Juanita Horton in Midland, Texas. She attended school in Midland until she was in the eighth grade, when her chiropractor father moved his family to Hollywood.
To help with the family's financial situation, Love's mother sent her to Biograph Studios, where she met pioneering film director D.W. Griffith. Griffith, who introduced Bessie to films, also gave the actress her screen moniker. He gave her small roles in his films The Birth of a Nation (1915) and in Intolerance (1916). She also appeared opposite William S. Hart in The Aryan and with Douglas Fairbanks in The Good Bad Man, Reggie Mixes In, and The Mystery of the Leaping Fish (all 1916).
In 1922 Love was selected one of the WAMPAS Baby Stars. As her roles got larger, so did her popularity. She performed the Charleston in the movie The King on Main Street in 1925. Also that same year she starred in The Lost World, a science fiction adventure based on the novel of the same name by Sir Arthur Conan Doyle. Three years later she starred in The Matinee Idol, a romantic comedy directed by a young Frank Capra.
Love was able to successfully transition to talkies, and in 1929 she was nominated for the Academy Award for Best Actress for The Broadway Melody. She also appeared in several other early musicals including The Hollywood Revue of 1929 (1929), Chasing Rainbows (1930), Good News (1930), and They Learned About Women (1930). She appeared in films like The Barefoot Contessa (1954) with Humphrey Bogart, and as an American tourist in The Greengage Summer (1961) starring Kenneth More. She also played a small role as an American tourist in the James Bond thriller On Her Majesty's Secret Service (1969)
Her career came to a quick halt soon after that however, and she moved to the United Kingdom, where she had roles in several films. She made a comeback in the 1980s with roles in Ragtime, Warren Beatty's Reds (1981), and (her final film) The Hunger (1983) starring Catherine Deneuve, David Bowie, and Susan Sarandon. In her lifetime, Love starred in 131 T.V episodes and films.