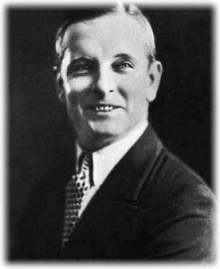 Creighton Hale was born as Patrick Fitzgerald in County Cork, Ireland.
While starring in Charles Frohman's Broadway production of Indian Summer, Hale was spotted by a representative of the Pathe Film Company. His first movie was The Exploits of Elaine.
Since he rise to stardom, Hale starred in hit films such as Way Down East, Orphans of the Storm, and The Cat and the Canary. However, when talkies came about, his career didn't hold up. He had very small roles in other major talking films such as Larceny Inc., The Maltese Falcon and Casablanca.
Creighton Hale's final appearance was in Warners' Beyond the Forest (1949). He appeared in a total of 267 films in his career that lasted from 1914 until 1949.