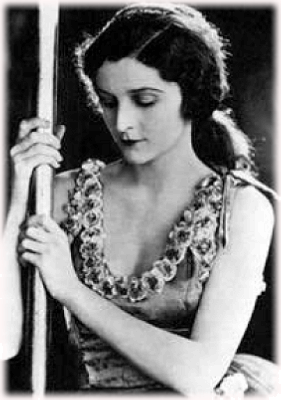 Born in Duluth, Minnesota, Dempster got her start in films as a protégé of legendary film director D.W. Griffith alongside other Griffith actresses of the mid-1910s Lillian and Dorothy Gish and Mae Marsh. Griffith gave Dempster her first role at age 15 in his colossal 1916 all-star cast Intolerance playing one of the Babylonian harem girls alongside another teenaged newcomer, Mildred Harris. Dempster would eventually become one of Griffiths "favorites" and cast her in nearly every one of his films throughout the 1920s.
Dempster's first feature role came in 1919 in the Griffith directed The Girl Who Stayed at Home opposite Robert "Bobby" Harron. Dempster followed this with Griffith's The Love Flower (1920), Dream Street (1921), and Isn't Life Wonderful? (1924).
Carol Dempster had a notable career in films throughout the 1920s and appear opposite such notable actors as John Barrymore, Richard Barthelmess, William Powell, Ivor Novello, and W.C. Fields. Her most memorable films of the period are Sherlock Holmes (1922), America (1924) and Sally of the Sawdust (1925), the latter two also directed by Griffith.
In 1926 Dempster acted in her final film, another Griffith vehicle entitled The Sorrows of Satan co-starring with Adolphe Menjou, Ricardo Cortez, and the Hungarian vamp Lya De Putti. Dempster then retired from the screen to marry wealthy banker Edward S. Larson in 1929.