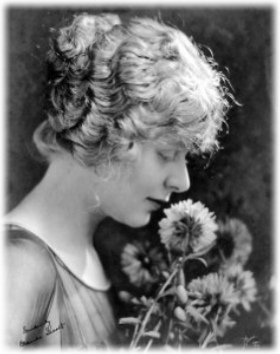 Born Sarah Blanche Sweet in Chicago, Illinois into a family of stock theater and vaudeville performers, Blanche Sweet entered the entertainment industry at an early age and first appeared on the stage when she was 18 months old. In 1909, she started work at Biograph Studios under contract to director D. W. Griffith. By 1910 she had become a rival to Mary Pickford and starred in such films as The Lonedale Operator (1911) and Judith of Bethulia (1914).
Sweet is renowned for her energetic, independent roles, at variance with the 'ideal' Griffith type of vulnerable, often fragile, femininity. In 1913 she starred in Griffith's first feature-length movie, Judith of Bethulia. In 1914 Sweet was initially cast by Griffith in the part of Elsie Stoneman in his epic The Birth of a Nation but the role was eventually given to rival actress Lillian Gish, who was Sweet's senior by two years. She left Biograph in 1914 and worked with Cecil B. DeMille in The Warrens of Virginia (1915). A popular and independent actress, she worked for many studio's and directors in the age of silent movies. In 1922, she married director Marshall Neilan, who would direct her in Tess of the D'Urbervilles (1924). The marriage ended in divorce in 1929.
During the early 1920s Sweet's career continued to prosper, and she starred in the first film version of Anna Christie in 1923 directed by John Griffith Wray. The film is also notable as being the first Eugene O'Neill play to be made into a motion picture. In successive years, she starred in Tess of the D'Urbervilles and The Sporting Venus, both directed by Neilan. Sweet soon began a new career phase as one of the newly formed MGM studio's biggest stars.
As the "Roaring Twenties" wound down, Sweet's career faltered with the advent of talkies. Sweet made just three talking pictures, including her critically lauded performance in 1930's Show Girl in Hollywood, before retiring from the screen that same year.