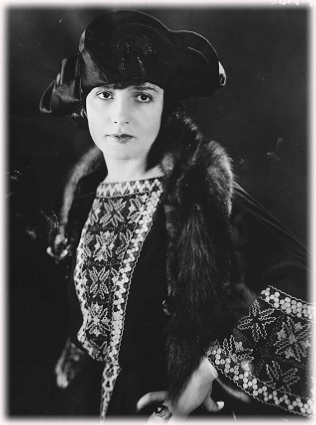 Born in Hillsboro, Texas as Margaret Derden Philpott.
She ran away to New York City at age 17, and soon was working as an actor and dancer on Broadway.
Bellamy made her film debut in 1920. After 4 years with Famous Players her contract was picked up by 20th Century Fox. Her best known films include Love Never Dies (1921), Lorna Doone (1922), and The Iron Horse (1924).
Bellamy was known as being occasionally impetuous. She made a successful transition to sound film in 1928 with the hit Mother Knows Best but after a dispute with Fox in 1929 she left the studio and could not find work again until 1932 when she began appearing in B movies.
She is perhaps best known today for the 1932 film White Zombie (film) in which she starred opposite Bela Lugosi.