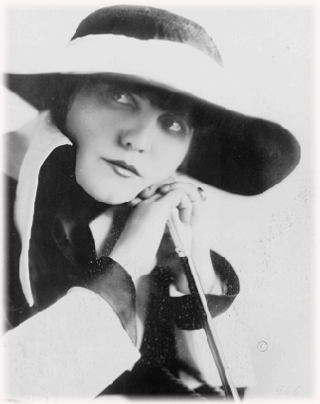 Louise Glaum was a silent screen vamp who made nearly 100 movies and shorts between 1912 and 1925
Called "The Spider Woman" or "The Tiger Woman" as one of silent screen's most infamous and exotic vamps.
A dark-haired, melodramatic actress from the stage, Louise Glaum spent almost her entire screen career under the management of producer Thomas H. Ince, who cast her as femme fatales several years before the emergence of Theda Bara. Glaum found her greatest success opposite Western star William S. Hart, with whom she did six films altogether, including the seminal Hell's Hinges (1916). She plays the saloon belle who seduces Hart's nemesis, a fire-and-brimstone preacher of the most hypocritical sort. Glaum would play variations of that role for the remainder of her career, almost always paying for her sins in the end. A classic example of Glaum's ill-fated vamps is the still extant and very provocatively titled Sex (1920).