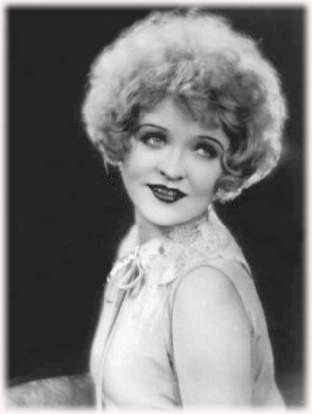 Born Phyllis O'Haver in Douglass, Kansas, Phyllis Haver relocated with her family to the then small town of Los Angeles, California when she was very young. Haver attended Los Angeles Polytechnic High and upon graduating began to earn a living as a pianist in the new silent film theaters that began cropping up in the fast-growing city.
Haver began her acting career on a whim, when she decided to audition for legendary comedy producer Mack Sennett. Sennett was immediately impressed by the attractive teenager and hired her on the spot to appear as one of his Bathing Beauties. Within a few years, Haver had begun appearing as a leading lady in two-reelers for Sennett Studios.
During the early 1920s Haver's public popularity rose and she became a favorite choice for directors to appear in comedy roles. Having worked for several years with Sennett, Haver had honed her skills as an actress and become a rather adept comedienne. One of her most memorable roles was the part of Roxie Hart in the very first film adaptation of Chicago in 1927, opposite Hungarian film actor Victor Varconi. The film became an enormous international success and made Haver recognizable throughout the world. A reviewer called her performance astoundingly fine. Miss Haver makes this combination of tragedy and comedy a most entertaining piece of work.
Another of Phyllis Haver's notable roles was in the 1928 box-office hit comedy film The Battle of the Sexes, directed by D.W. Griffith. Haver won rave reviews from film critics for her role in the film. The following year, she co-starred with Lon Chaney, Sr. in his last silent film, Thunder. As the Roaring Twenties drew to a close and talkies came increasingly popular with the public, after appearing in two sound films, she retired from the industry. She is remembered for her beauty, her large blue eyes, and bobbing yellow curls.