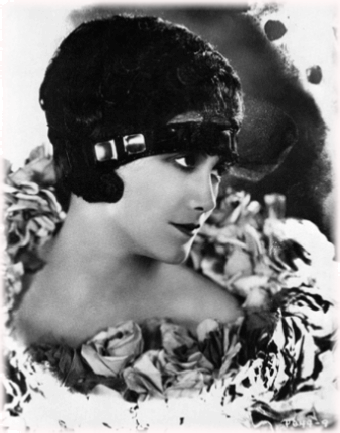 Jetta Goudal was a Dutch-born French actress who became a major Hollywood star.
Born Julie Henriette Goudeket in Versailles, France, Jetta was tall and regal in appearance. She began her acting career on stage, traveling across Europe with various theater companies. In 1918, Julie Goudeket left a Europe ravaged by World War I to settle in New York City in the United States.
She first appeared on Broadway in 1921 using the stage name Jetta Goudal. After meeting director Sidney Olcott, who encouraged her to try the cinema, she took on a bit part in his 1922 film production "Timothy's Quest." Convinced to move to the West Coast, Goudal appeared in two more Olcott films in the ensuing three years.
Miss Goudal's first role in motion pictures came in The Bright Shawl (1923). She quickly earned praise for her film work, especially for her performance in 1925's "Salome of the Tenements," a film based on the Anzia Yezierska novel about life in New York's Jewish Lower East Side. Goudal then worked in the Adolph Zukor and Jesse L. Lasky co-production of "The Spaniard" and her growing fame brought her to the attention of producer/director Cecil B. DeMille.
Jetta Goudal did several highly successful and acclaimed films for DeMille that made her one of the top box office draws of the late 1920s. The Gallic beauty captivated moviegoers and stories and photos of her began filling major film magazines.