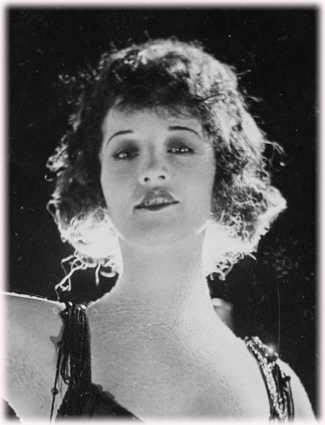 Born Eleanor Luicime Compson in Beaver, Utah, she had an extensive filmography. As a youth her father died and she was forced to drop out of school and earn a living for herself and her mother. She obtained employment as a violinist in a Salt Lake City, Utah theater.
Compson made 25 films in 1916 alone, although most of them are shorts. She completed The Miracle Man (1919) for George Loane Tucker. Compson's rise as a star in motion pictures began with her portrayal of Rose in this production.
In 1920 she began to head her own company. She worked at the Hollywood Brunton studio and acquired three stories for films. Her first movie as producer was Prisoners of Love (1921). She played the role of Blanche Davis, a girl born to wealth and cursed by her inheritance of physical beauty. Compson selected Art Rosson to direct the feature.
Compson worked for the Christie Company as a newcomer in films, followed by Famous Players-Lasky. After completing The Woman With Four Faces (1923) she signed with a London, England motion picture company. There she starred in a series of four films directed by Graham Cutts, a well-known English filmmaker. The first of these was a movie version of an English play called Woman to Woman (1929).
In 1928 she appeared in The Barker, a silent movie which contained some talking scenes. Compson was nominated for the Academy Award for Best Actress for the performance.