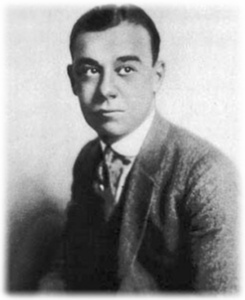 Johnny Hines entered films as a juvenile in 1913. After taking classes at CCNY, Hines launched his leading-man career as star of the "Torchy" short subject series in 1920.
Throughout the 1920s, he headlined such breezy, popular feature comedies as Little Johnny Jones (1923), Conductor 1492 (1924), The Speed Spook (1924) and The Crackerjack (1925). He also wrote or co-wrote most of his vehicles.
Described by one historian as the "Jack Lemmon of the silents," Hines wasn't quite as versatile as Lemmon, but his likeably extroverted screen personality was very much in the same vein.
Hines appeared in 87 films from 1914 until he retired in 1941.