 Renée Adorée
(9/30/1898–10/5/1933)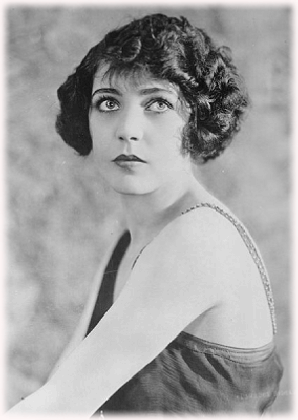 Born Jeanne de La Fonte in Lille, Nord, France, to French parents, she was the daughter of circus artists and who, by age five, was performing in the circus with her parents. In her teen years she began acting in minor stage productions and toured Europe with her troupe. She was performing in Russia when World War I broke out and fled to London.
From London she went on to New York City where she continued to work in the theatre until the opportunity came to work in the motion picture business.
In 1920, given the exotic French name Renée Adorée (meaning "Reborn" for a female - very common French first name - and "Adored", yet again for a female) by the studio, she appeared in her first motion picture. She appeared in more than 40 silent films.
Despite her petite stature, Renée Adorée's sensuous beauty and penetrating eyes made for a compelling presence on the black and white screen.