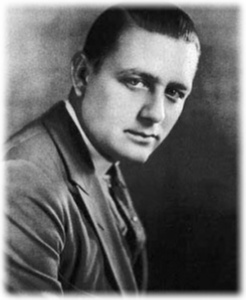 A graduate from Fordham University in New York, Kenneth Harlan first appeared on the stage in 1899's More Than A Queen and in support of actress Julia Arthur.
In a career spanned over 25 years and nearly 200 features and serials, he started in motion pictures in 1916 as leading man under D.W. Griffith and later played with Constance Talmadge, Lois Weber, Mary Pickford, Katherine MacDonald, Anna May Wong, and others.
He was skilled at drama and comedy, and made several western movies. He made a smooth transition to talkies, even singing in a few films, his film roles were more minor ones though. He worked until the 1940's, and then retired in 1943.