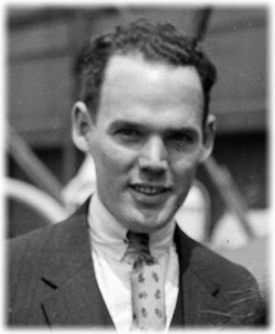 Henry Hull was an American character actor with a unique voice, most noted for playing the lead in the first werewolf movie, Universal Pictures's classic Werewolf of London (1935). The film flopped, possibly because audiences of the time found the movie too similar in some ways to Paramount's Dr. Jekyll and Mr. Hyde (1932) with Fredric March, but has since come to be highly regarded.
Born Henry Vaughan in Louisville, Kentucky, he appeared in 74 films between 1917 and 1966, a half-century span, often playing supporting characters like the father of Tyrone Power's love interest Nancy Kelly in Jesse James (1939). He appeared as Charles Rittenhouse, a wealthy industrialist in Alfred Hitchcock's Lifeboat (1944).
Hull's last movie was The Chase (1966) with Marlon Brando and Robert Redford. An accomplished stage actor, Hull frequently appeared on Broadway early in his career and is credited with creating the role of Jeeter Lester in the long-running play Tobacco Road (1933), based on the novel by Erskine Caldwell.