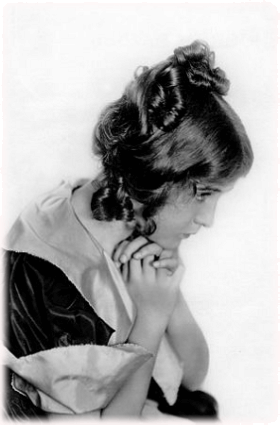 Born in Dayton, Ohio, she was the younger sister of actress Lillian Gish. Dorothy's mother Mary began acting in order to support the family after her husband left. When they were old enough, Dorothy and Lillian were brought into their mother's act, and they also modeled. In 1912 their childhood friend Mary Pickford introduced them to director D.W. Griffith, and the sisters began acting at the Biograph Studios.
Dorothy and Lillian both debuted in Griffith's An Unseen Enemy. Dorothy would go on to star in over 100 short films and features, many of them with Lillian.
Griffith did not use Dorothy in any of his earliest epics, but while he spent months working on The Birth of a Nation and Intolerance, Dorothy was featured in many feature-length films made under the banner of Triangle and Mutual releases. They were directed by young Griffith protégés such as Donald Crisp, James Kirkwood, and Christy Cabanne. Elmer Clifton directed a series of seven Paramount-Artcraft comedies with Dorothy that were so successful and popular that the tremendous revenue they raked in helped to pay the cost of Griffith's expensive epics. These films were wildly popular with the public and the critics. She excelled in pantomime and light comedy, while her sister appeared in tragic roles. Dorothy became famous in this long series of Griffith-supervised films for the Triangle-Fine Arts and Paramount companies from 1918 through 1920, riotous comedies that put her in the front ranks of film comediennes. Almost all of these films have been "lost", victims of the unbelievable neglect of the studios that made them.